Biography
1.<Music world view>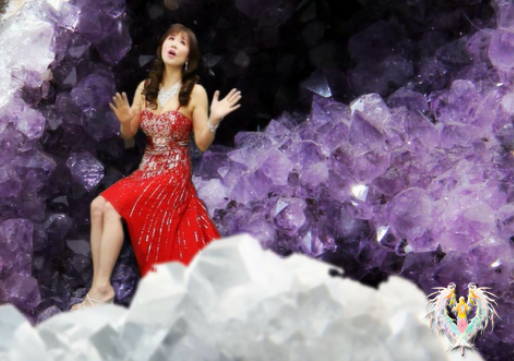 SpaceWind is a ballad-type singer-songwriter who sings beautiful melodies with a magnificent arrangement and makes you cry.
The exciting ballad is the true value.
At the same time, she also sings up-tempo pop songs with a gorgeous arrangement that she is good at.
A singer-songwriter who sings "love, dreams, and hope" with the motif and theme of "universe and soul," which goes beyond a mere love story between men and women.
2.<Bio>
"SpaceWind" learns playing piano from age 5 and vocals from age 17.
"SpaceWind" was brought up by a strict father of the company owner, and was denied the choice of course according to her intentions in elementary and junior high school days until 20's.
Her personality was active and cheerful on the surface, but on the inside she was sometimes sentimental due to her lack of self-actualization, so the surface behaved well, but with an internally suppressed emotion grow up.
When "SpaceWind" was a junior high school student, she was impressed by the TV show of the "Grammy Award Ceremony".
"There is an energy in the music that in an instant it encourages and changes to the positive, even the heart of people with negative emotions!"
And she decided to be a music artist.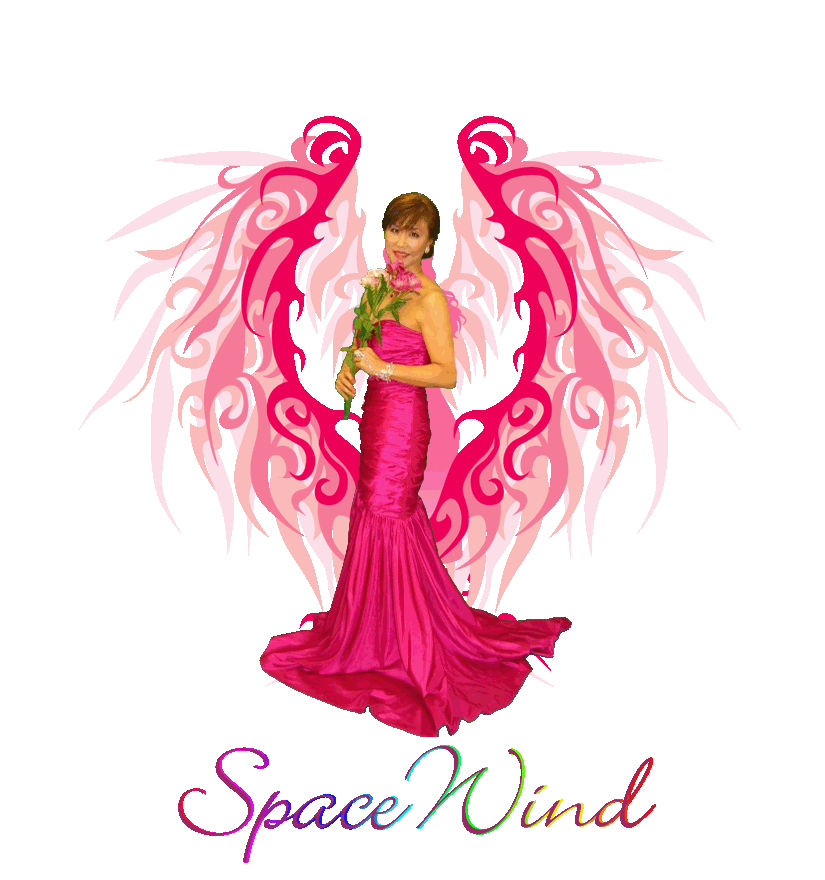 "SpaceWind" was brought up by a strict father of the company owner, and was denied the choice of course according to her intentions in elementary and junior high school days until 20's.
When she was a college student, she learned how to write and compose under the producer who was the number one major seller at the time.
While working as a manager at an entertainment company listed on the First Section of the Tokyo Stock Exchange as an office lady, he continues his musical activities as an indie artist.
Currently, as a sole proprietor, he teaches self-expression, vocalization, and singing using psychology, subconscious development, brain science, and quantum mechanics.
<音楽世界観>
SpaceWindは、美しいメロディーを、壮大なアレンジで感動的に歌い上げ、涙させるバラード系シンガーソングライター。
盛り上げ系バラードが真骨頂。
同時にアップテンポなPopソングも、お得意の盛り上げ系ゴージャスアレンジで歌う。
男女間の単なるラブストーリーを超えた、「宇宙や魂」をモチーフ、テーマにして、「愛と夢と希望」を歌うシンガーソングライター。
<経歴>
5歳からピアノ、17歳から声楽を学ぶ。
厳しい父のもと、音楽の道を反対される。
中学生のときに、偶然見たTV番組「グラミー賞の授賞式」での「年間最優秀楽曲」を歌うある有名アーティストのパフォーマンスに感動する。
「音楽には、どんなネガティブ感情も一瞬にしてポジティブ感情に変える愛のような力がある!」と確信。
以来、ずっと音楽アーティストでいることを志してきた。
彼女は大学生時代に、当時のメジャー売り上げNo.1のプロデューサーのもと、作詞・作曲法を学ぶ。
OLとして東証一部上場のエンターテインメント総合企業で管理職として仕事をする傍ら、インディーズアーティストとして、孤軍奮闘の音楽活動を続ける。
現在は、個人事業主として、心理学、潜在意識開発、脳科学、量子力学を用いて、自己表現方法、発声法、歌唱法のコーチングを行っている。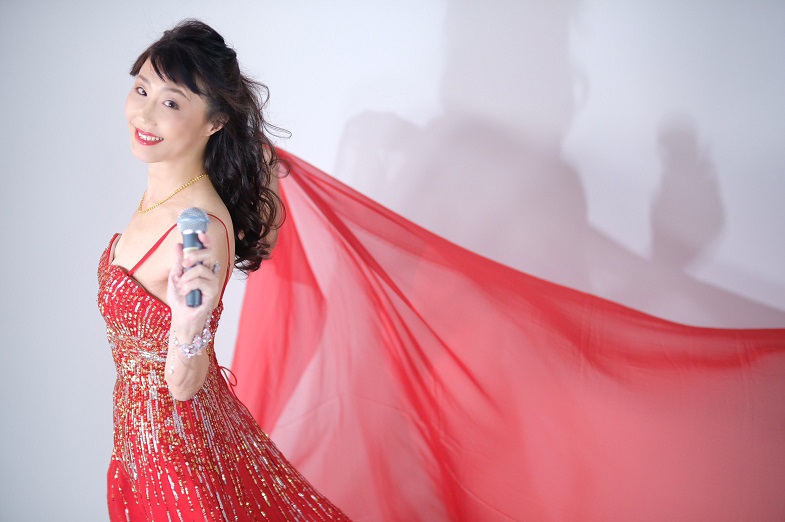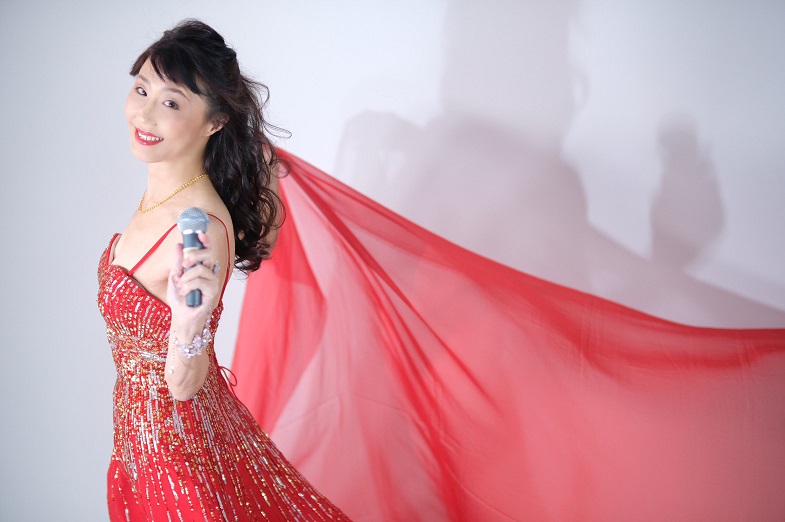 Music has the wonderful power to
instantly turn any negative feelings
into positive feelings.

音楽には、どんなネガティブ感情も、一瞬にして
ポジティブ感情に変える素晴らしい力がある。


Profile
-Why am I doing music?
English
My father was strict, high IQ, domestic violence with male and female ideology.
I was struck and kicked because I was rebellious because I didn't obey my father, but as he was an adult and angry with reason, my heart lost my escape.
The happening with my father that happened at the age of 11 made my relationship with my father decisively worse.
I was totally denied by my father about my own future aspirations and career path, controlled my way of life as a woman, and lived against it.
And I was afraid of being totally denied by anyone, so I stopped talking about "the most important thing", "the first thing I want to do", and "the first person I love".
On the surface, I was a lively and active teenager, but I never talked about my true intentions.
The content that I always answer in voice and words became "Hiding the first hope, what I want to do second and third, what I like, and who I like".
That's right.
This is to protect my heart from being hurt even if someone denies or disagrees with my opinion.
One day in my second year of junior high school, I was very impressed to see the performance of the artist who won "The song of the year" at the Grammy Awards ceremony that was on the air on TV.
"This is it!", My heart trembled with tears.
Music not only healed my negative emotions, which had lost my hope for the future, in an instant, but also gave me hope and excitement that resembled the joy of living.
I also want to be a music artist who is close to people's hearts and impresses me like this!
It was the moment I thought.
I've been learning to play the piano since I was 5 years old, but since this experience, I've loved playing the piano and singing the most.
I couldn't tell anyone what was most important, what I really wanted to do, but what healed my adolescent heart was music and songs.
So, after the age of 18, I started earning money by working part-time and playing as a professional musician while attending college, even though my father opposed the path of music.
Due to twists and turns, I once withdrew from my career as a performer.
However, I got a job at a music company.
While working for a music and film production company that boasts the highest sales in Japan, I continued my creative activities as a music artist, writing lyrics, composing, and recording and singing.
Life is long and many things happen.
I want to help encourage the hearts of depressed people with songs!
I would like to help people who, like myself in the past, have lost hope of living or who are sad and have negative emotions with music and songs!
With that in mind, I decided to pursue a career in music, got a job, and am still engaged in creative activities.
That's why I want to sing to those who are disappointed that "I have no value" and "I can't do what I love the most".
As I grow older, the content I can put into the song grows.
I want to encourage people who are giving up doing something, saying, "I can't do it because I'm a woman," "I have to be strong because I'm a man," and "I'm not young anymore, so even if I dream, I won't be rewarded." It is.
I also want to give someone the "courage" and "impression" that I have received from music and songs and circulate them.
And I give back to "song" by conveying the wonderfulness of "music" and the message of evolution and growth without giving up "life".
Thanks to that, even now that I have lived half of my life and am not young anymore, with the friends I met through music and the newly born music and songs, music colors my life and becomes a part of my life expression, and I really enjoy every day.
It's wonderful that I and you both lived on the same earth at the same time and met through music.
That's why I chose the path of music and singing, and even now as an adult, I live with music with the conviction that "music isn't just for young people, it's for all generations."
If anyone can sympathize with my feelings like this, please enjoy listening to my "ballad songs" and "pop songs"!
Since it is a music activity by a woman alone, I do not know how far I can go in this big music market and how many people will be impressed.
I will continue to grow.
Please support me by connecting your thoughts and my thoughts through my music and songs!
Thanks for reading💛
SpaceWind
日本語
私の父は厳格でIQが高く、男尊女卑思想でDVでした。
私が父の言うことに従わずに反抗的だったからひっぱたかれたり蹴られたのではありますが、大人である上に理詰めで怒るので、私の心は逃げ場を失っていきました。
私は、11歳の時に起きた父親とのハプニングがきっかけで、父親との関係は決定的に悪くなりました。
私は、私自身の将来の抱負や進路について、父親に全否定され、女性としての生き方をコントロールされ、反目して生きていました。
そして、私は、誰に対しても全否定されるのが怖くなり、「1番目に大事なこと」「1番目にやりたいこと」「1番目に大好きな人」について、話すことはなくなりました。
表面的には元気で活発なティーンエイジャーでしたが、決して自分の本心や本音を語らなくなりました。
私がいつも声と言葉にして答える内容は、「1番目の希望を隠して、2番目以下のやりたいこと、好きなこと、好きな人」になっていきました。

そうです。
たとえ私の意見を誰かに否定されたり反対されても、自分の心が傷つかないように守るためです。
中学2年生のある日、TVでオンエアーされていたGrammy賞の授賞式でのThe song of the yearを受賞したアーティストのパフォーマンスを見て、大感動しました。
「これだ!」と、涙が出るほど心が感動で打ち震えました。
音楽は、将来への生きる希望をなくしていた私のネガティブな感情を、一瞬のうちに癒すだけではなく、生きる喜びに似た希望と感動すら与えてくれたんです。
私も、こんな風に、人の心に寄り添い、感動を与える音楽アーティストになりたい!
と思った瞬間でした。
5歳のときから習い続けていたピアノ演奏でしたが、この体験以来、何よりもピアノを弾いて歌うことが1番目に大好きになりました。

1番大切なことや本音や本心を私は誰にも言えなくなっていましたが、そんな思春期の私の心を癒してくれたものは、音楽であり、歌だったんです。
だから、18歳以降、音楽の道を父親に反対されながらも、大学に通いながら、アルバイトをしたり、プロのミュージシャンとして演奏活動をして、お金を稼ぐようになりました。
紆余曲折あって、演奏家活動からは一旦身を引きました。
が、就職したのは音楽会社です。
日本一の売り上げを誇る音楽・映画製作会社で働く傍ら、音楽アーティストとしての作詞、作曲、レコーディング歌唱という創作活動は続けました。
人生は長く、いろいろなことが起こります。
落ち込んでいる人の心を、歌で勇気づける役に立ちたい!
私は、過去の自分と同じように、生きる希望を見失っている人や、悲しいことがあってネガティブな感情を抱えている人を、音楽と歌で助けたい!
そう思って、音楽の道を志し、就職し、今も創作活動を行っています。
だから、「自分には価値がない」「1番大好きなことをやりたくてもやれない」と失望しかけている人たちに向けて、歌っていきたいと思っています。
私自身が年齢を重ねるにつれて、歌に込める内容も成長しています。

「女性だからできない」「男性だから強くなければいけない」「もう若くないんだから夢なんか見ても報われない」と、何かを行うことをあきらめかけている人を、私は、歌を通して励ましたいのです。
自分が音楽と歌から与えてもらった「勇気」や「感動」を、私も誰かに与えて循環させていきたいのです。
そして、「音楽」の素晴らしさと、「人生」をあきらめずに進化成長していくメッセージを伝えることで、「歌」に恩返しをしています。
おかげで、人生の半分を生きて既に若くはないという今も、音楽を通じて出会った仲間や、新しく生まれる音楽や歌とともに、音楽は私の人生を彩り、人生表現の一部となり、本当に楽しい毎日を生きています。
私もあなたも、同じ時代に同じ地球で生きていて、音楽を通して出会えたなんて、素敵なことですね。
これが、私が音楽と歌の道を選び、大人になった今も、「音楽は若者だけのものじゃない。全世代のもの」だという確信をもって、音楽とともに生きている理由です。
こんな私の想いに共感してくれる人がいたら、私の「バラード曲」や「ポップス曲」を、是非、聴いて楽しんでくださいね!
女性一人での音楽活動ですから、自分でも、この大きな音楽市場でどこまでいけるのか、また、どれだけの人に感動を与えられるのかは、わかりません。
私はまだまだ成長していくつもりです。
あなたの想いと私の想いが、音楽と歌を通してつながることを、是非、応援してくださいね!
最後まで読んでいただきありがとうございます💛
SpaceWind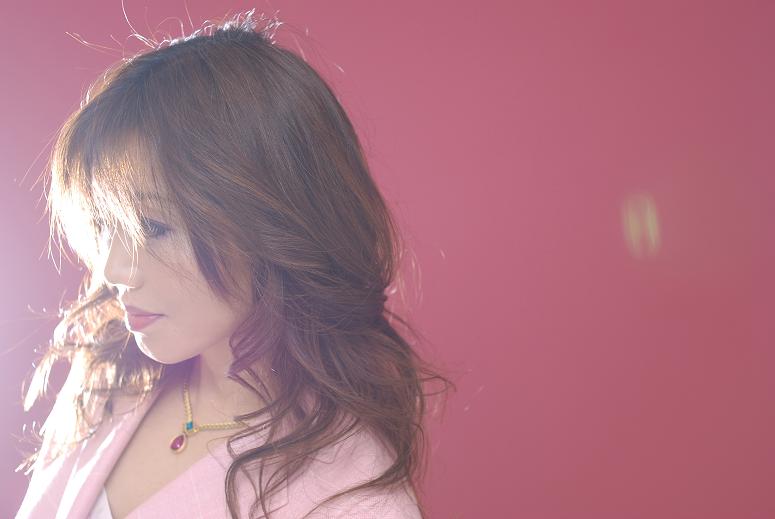 I am convinced that "music is not just for young people, it is for all generations."
「音楽は若者だけのものじゃない。全世代のもの」だという確信をもっています。
"I have no value"
"I can't do what I love the most"
"I'm not young anymore, so even if I dream, it won't be rewarded?"
I would like to sing songs that is close to your heart and encourages those who are giving up and those who are disappointed.
「自分には価値がない」
「1番大好きなことをやりたくてもやれない」
「もう若くないから夢を見ても報われないのではないか?」
と諦めかけている人や、失望しかけている人たちに向けて、あなたの心に寄り添い、励ます歌を歌っていきたいと思っています。