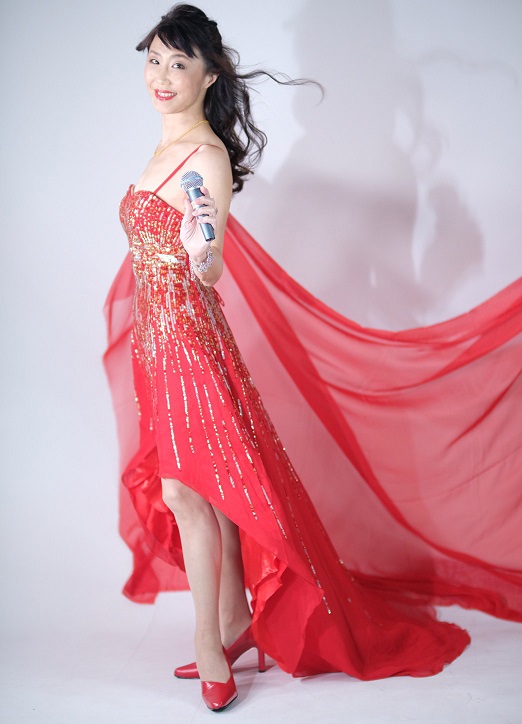 What is "SHINE"?
It's the positive emotions you get from experiencing growth.
Besides being a music artist, I am also a coach specializing in psychology, brain science and vocalism.
I named Fan Fun Community "SHINE" from my specialty of psychology term.
For example, let's say you are new to surfing.
At first, you can't keep the balance of standing on the surfboard.
Once you are able to stand, the next step is to catch the waves and get on the waves well.
It's hard to do at first.
You loses your balance, sticks to the bottom, and falls into the water.
Over and over again.
In the crowded sea, spectators (mostly friends or parents) cheer when a beginner catches the waves for the first time.
Many people can improve at this time.
At this time, receiving blessings from others creates a positive feeling of SHINE and begins to take root.
At that time, you can afford to receive a lot of positive feedback from others.
You are willing to grow and get better.
By continuing to give the feeling of SHINE to yourself and your loved ones, you will have more opportunities to reach tremendous milestones.
Your potential will continue to rise and expand.
I pray for a community where many SHINEs are born between each other through music, songs, sounds that are obedient to the ears even in different languages, and messages with lyrics.
I named the place of interaction with fans "SHINE".
I/We plan to deliver various privilege information, new songs, and live information first and foremost.
シャインとは?
成長を経験することで得られるポジティブな感情のことです。
私は、音楽アーティスト活動以外に、心理学と脳科学と発声法を専門にするコーチでもあります。
得意分野である心理学用語から「シャイン」という命名をしました。
成長を経験することで得られるポジティブな感情
例えば、あなたがサーフィンの初心者だとします。
始めはサーフボードの上に立ち上がるバランスを保つこともできません。
立つことができるようになったら、次は、波をとらえ、波にうまく乗っていくことが必要です。
最初はなかなかできません。
バランスを崩し、尻餅をついたり、水の中に落ちたりします。
何度も何度もです。
人が集まっている海では、初心者が初めて波をとらえると、見物人(ほとんどは友だちか親)が歓声を上げます。
 多くの人はこのときに向上できるんです。
このとき、他人からの祝福を受けることで、シャインというポジティブな感情が生まれ、根付き始めます。
そのとき、あなたには、他人からの前向きなフィードバックを、たくさん受け止める余裕が生まれます。
さらに成長して、うまくなることに前向きになっています。
あなたが、あなた自身に対しても、周りの大切な人たちに対しても、シャインという感情を与え続けることで、とてつもなく大きな節目に到達する機会が、もっと生まれていきます。
あなたの可能性がどんどん上昇して広がっていきます。
私は、音楽を通して、歌を通して、言語は異なっても耳に素直に寄り添ってくれるサウンドを通して、歌詞にこめたメッセージを通して、お互いの間に多くのシャインが生まれていくコミュニティーになることを祈って、ファンの皆さんとの交流の場を「シャイン」と名付けました。
様々な特典情報や、新曲、ライブ情報を、どこよりも最初にお届けする予定です。
詳細は準備中です。楽しみにお待ちください。